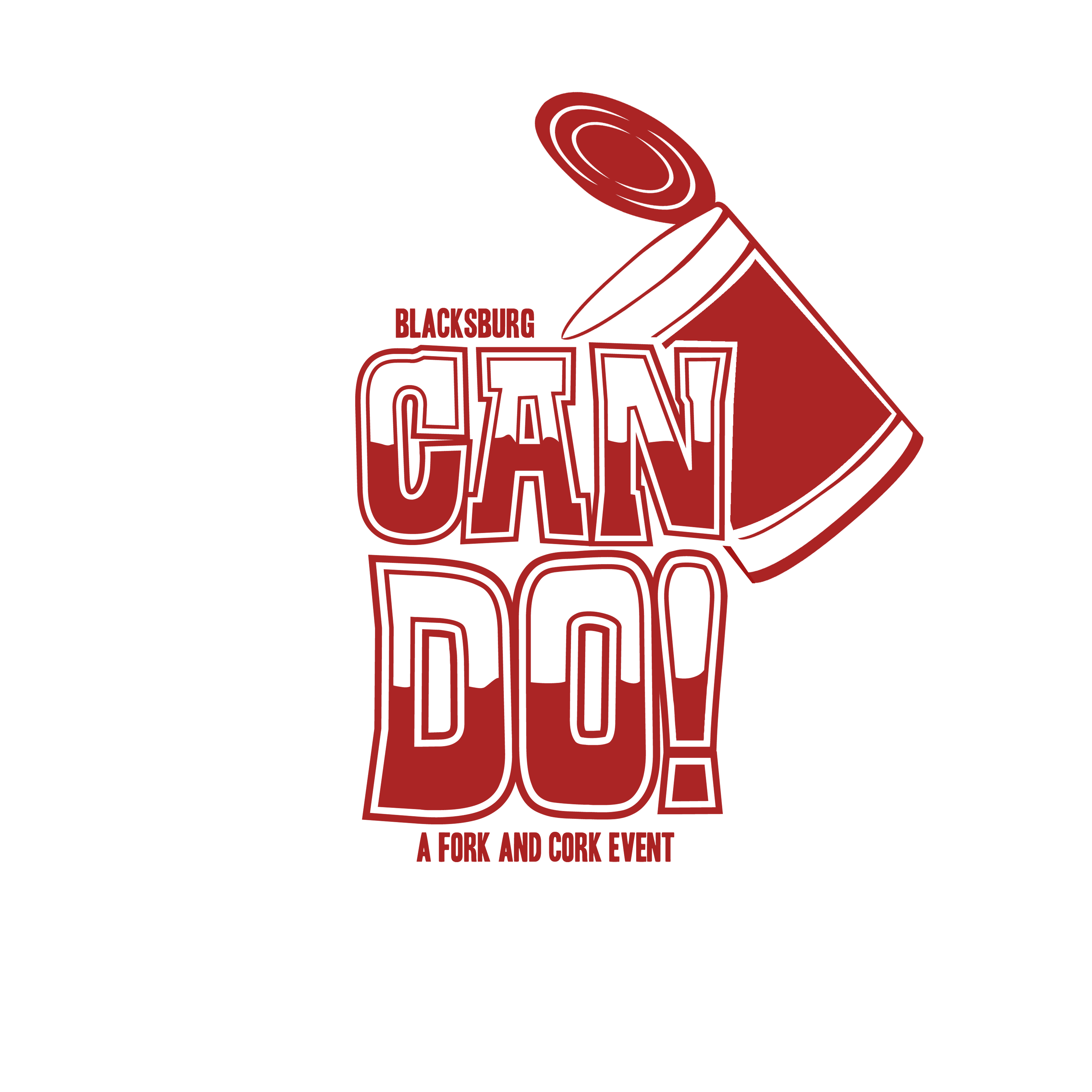 Can Do!
In 2011, Blacksburg Fork and Cork debuted Can Do!, a food drive benefiting local food pantries and hunger relief programs. The 2017 Can Do! supported Micah's Backpack and over 1,700 items were collected with a value of over $1600! In addition to having festival attendees bring food donations to the festival, we announced our "Pack the Backpack!" initiative. This year, we will continue the initiative and are asking local restaurants and businesses to help support Micah's Backpack by donating a week's worth of one of the below food items. These donated items will then be packed into a large backpack that will be on display at the Fork and Cork festival site. For more details and application, please click below:
Can Do! Donation Application
The Program:
By partnering with 10 Blacksburg schools, Micah's Backpack provides 6 weekend meals and snacks for children from low-income families. Currently, 300 children in our schools receive a gift of nourishing food during the academic year and approximately 150 during the summer school break. 100% juice boxes make up an important part of our menu and they share more than 24,000 per year. Micah's Backpack is sponsored by St. Michael Lutheran Church.
Food Items Needed in Individual Serving Sizes:
100% Juiceboxes

Chicken or vegetable soup 10.75 oz

Fruit cups (In juice or lite syrup)

Individual Mac & Cheese cups

Peanut Butter (max 10.75 oz)

Tuna 5 oz

Canned Pasta (max 14.75 oz)